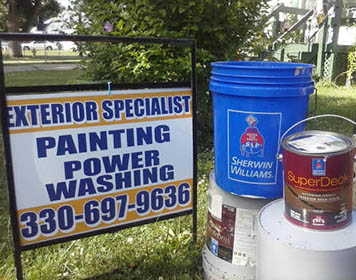 Exterior Specialist is a Sherwin Williams Paint Professional.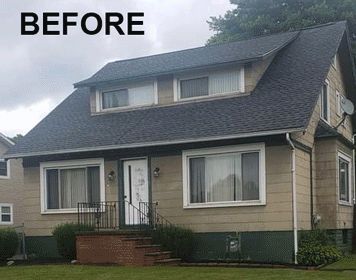 Before and after on residential exterior restoration.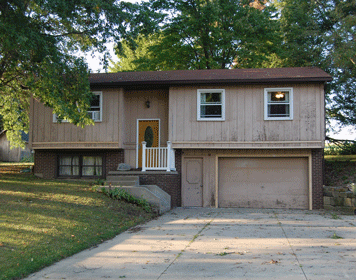 Before and after on residential exterior restoration.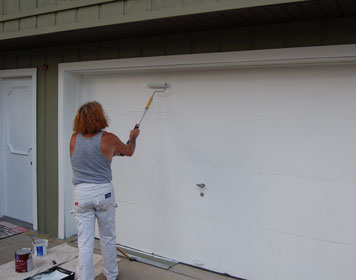 Exterior Specialist Gary hard at work.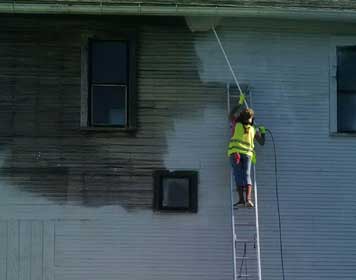 Exterior Specialist has painted the majority of commercial buildings in Rittman, Ohio.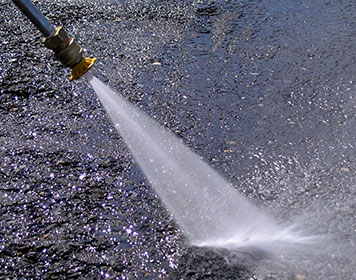 Exterior Specialist is the best when it comes to powerwashing. Whether it's your home, concrete, or deck, we can clean your exteriors of dirt, grim and algae growth.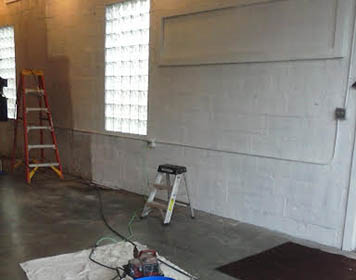 Painting progress on a very large commercial building. Exterior Specialist covered the interior of this spacious warehouse in no time.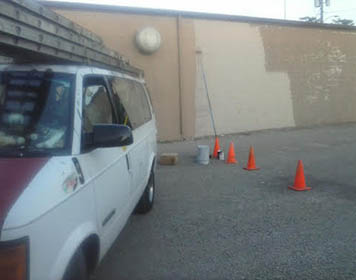 As you can see from the before and after sides of this warehouse, Exterior Specialist can make your building new again.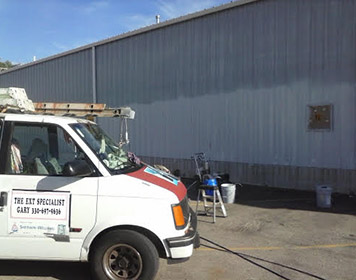 There are no buildings too high. Exterior Specialist takes pride in the work we do for our Commercial customers.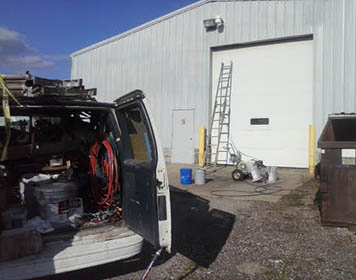 Painting large factories and warehouses is our specialty.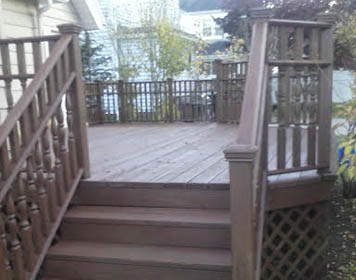 Pressure wash and a fresh coat of exterior paint on deck
I had Gary of Exterior Specialists prep and paint the exterior of my two story commercial building in the summer of 2018. Gary did an excellent job and was very professional during the process. Gary made sure that we both had clear expectations and the job was completed in a timely manner on budget. Gary made sure that he had zero impact for the tenants of the building working around their business hours. Gary was even able to paint the rear of the building which had limited access.
- Bill Moine
Great work! Free Estimates and knowledgable with his products!
- Julian Bilson
Gary at Exterior Specialists Painting was a pleasure to work with and he did an outstanding job restoring the aging wood siding on our home. I can't believe the difference it has made and how beautiful our home looks now.
- Megan Morrison